previously:
vegas two times: part one
Trip #2 to Vegas was a little less dramatic. It was just me, my mom and my 9 year old sister Sabrina and the purpose of this trip was to help my big sister Sarah settle in to her new life in Henderson. I was also mourning the recent loss of Andy as he had just gone back to Spokane to work and left me by my lonesome. But we still snuck in some fun and obviously we spent the majority of our budget on FOOD. Serendipity3, Burger Bar, nutella crepes, nom nom nom.
Best part of the trip? 4 WHOLE HOURS by the pool. My little sister and I escaped to the Luxor pool so my momma could get some one on one time with big sister, and while we were setting up camp this little British girl came over and in a freaking amazing british accent asked Sabrina to come join her in some 'pool games'. She and her 'mum' and her 'granddad' were in vegas for the rest of the week and apparently they had come to the pool every day since they'd been there. Talk about bronze. And they all had ridiculously cool british accents, like Adele british. Sabrina kept coming over to gleefully tell me that this little girl had called the restroom 'the lou' and was trying to figure out the difference between fries, chips, and 'crisps'. It was awesome.
And behold my feel good moment of the week: I got the courage to take off my swimming shorts. Yeah k I had my bottom piece on underneath so there was no nudity, but my tender heart has been broken by the amount of stretch marks that have sprung up on my pregnant body. It's really unfair how much bio-oil I used as I desperately tried to stop that from happening, but I guess my genetics hate me. One of the great things about vegas is that nobody is looking at you. Everyone is weird and no one cares what you look like. So off came my shorts and I tanned like a normal person and faked confidence. Now I'm basically everything is tanned but my boobs and my nether regions and I feel GREAT.
Have any of you seen this movie? This brilliant brilliant movie? My mom has gone to see this movie FOUR TIMES in THEATERS. It's Little Miss Sunshine all over again (because I'm pretty sure it's the same group of directors...) and man, it's been a long time since I've loved a movie so much.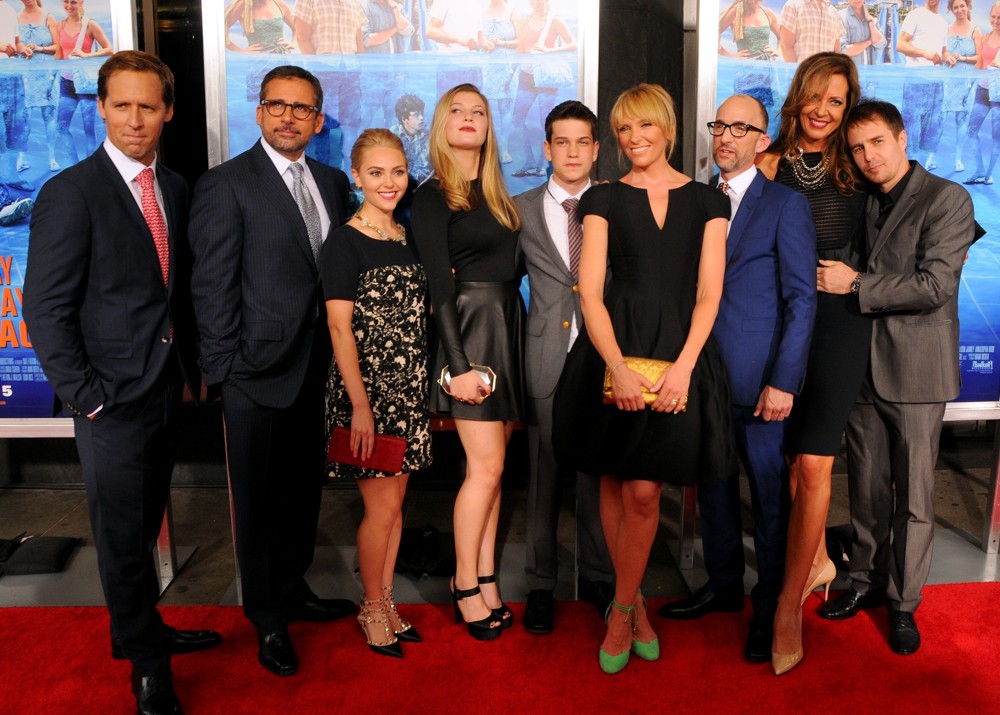 For reals, Sam Rockwell should be SO much more famous than he is. Yeah, he's kind of made me shiver ever since I saw the Green Mile at a way too young age but he has redeemed his creepy image in my eyes because of this movie. Not only redeemed, but I love him now. I don't know what else to say except GOOO SEEEE IIIIT!
And then that was it! We made sure to stock my sister's fridge and give her parting words of wisdom and then we were on our way back to Provo. Sarah is now teaching high school English and History in Henderson. Big steps! I think she started yesterday... I'll have to ask her how that went.
Cheerio.